French Grenadiers
In the late 1600s, the French infantry had attached a group of four men armed with hand grenades and later on, a company of grenadiers. The French Grenadiers adapted as their British brethren in the 1800s and became more specialized soldiers. The Old Guard Grenadiers were a key part of Nepoleon's campaigns and clashed with the British Grenadier Guards in the Battle of Waterloo.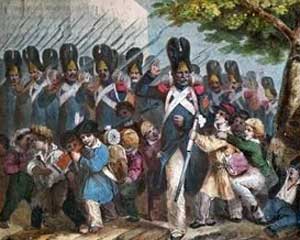 Canadian Grenadier Guards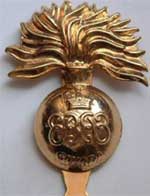 The Canadian Grenadier Guards (CGG) were raised in 1764 and are the longest serving infantry unit of the Canadian Army's Reserve force. They have participated in major combat operations in World War I, World War II and more recently in peace-keeping missions in Cyprus, Haiti, the former Yugoslavia and Afghanistan. The regiment is headquartered out of Montreal, Quebec. It has been performing ceremonial duties in Ottawa since 1959, sharing them with the Governor General's Foot Guards. This unit can be seen at guard on Parliament Hill and at the Rideau Hall in Ottawa and is affiliated with the British Grenadier Guards. The Winnipeg Grenadiers were raised in 1908 and saw combat action in Hong Kong during World War II. They were captured as prisoners of war (POWs) and the unit was disbanded in 1965.